New Chinese Astronauts and an Ethiopian Satellite
Taikonautica News Update: October 5, 2020
Welcome to Taikonautica, your weekly dose of the Chinese space industry. If you haven't subscribed yet, sign up here.
And if you like what you've been reading, please forward to your friends!
This week: there is a new cohort of Chinese astronauts, GalaxySpace's factory is moving forward, and a date is set for the launch of a joint Ethiopian-Chinese satellite.
---
News Roundup
September 15: The Beijing Aerospace Propulsion Institute (an SOE and subsidiary of CASC) conducted a test of a 3-ton liquid oxygen methane engine, China's first liquid oxygen methane engine with a closed expansion cycle (link in Chinese).
September 28: GalaxySpace finalized its agreement with the city of Nantong in Jiangsu Province to build a large satellite factory there (link in Chinese). GalaxySpace is China's only private company planning a broadband satellite internet service.
September 29: Dr. Bhavya Lal participated in a webinar where she discussed a recent report she led on the emergence of the commercial space sector in China.
I wrote about this report back in July (when this newsletter was still called China NewSpace).
Some key takeaways:
On the government side, China wants international collaboration in space

SOEs don't necessarily want the commercial companies to succeed

Chinese space companies complain that American companies have taken higher value bandwidth

ITAR has been a double edged sword; while it's locked Chinese firms out of the American market, it also forces indigenous innovation
September 30: The head of the Ethiopian Space Science and Technology Institute (ESSTI) told the newspaper the East African that Ethiopia's second satellite, ET-SMART-RSS, would be launched by China from Taiyuan on December 20, 2020.
The satellite is primarily for flood and disaster prediction and is a joint project between the Ethiopian government and Beijing Smart Satellite Space Technology Co., Ltd. (知星空间). Dr. Solomon, the head of ESSTI, said that Ethiopia plans to launch 10 satellites in the next 15 years.
Ethiopia doesn't plan on relying on Chinese partnerships forever though. Dr. Solomon argued that:
"Once Ethiopia's satellite assembling and manufacturing centre is completed, East African countries won't have to send their satellites to Japan, China or Europe. They can come to Ethiopia and test and assemble their satellites here."
Ethiopia's first satellite was ETRSS-1, launched on December 20, 2019 from Taiyuan on a Long March 4B and was developed by the China Academy of Space Technology (CAST), a subsidiary of the state-owned CASC.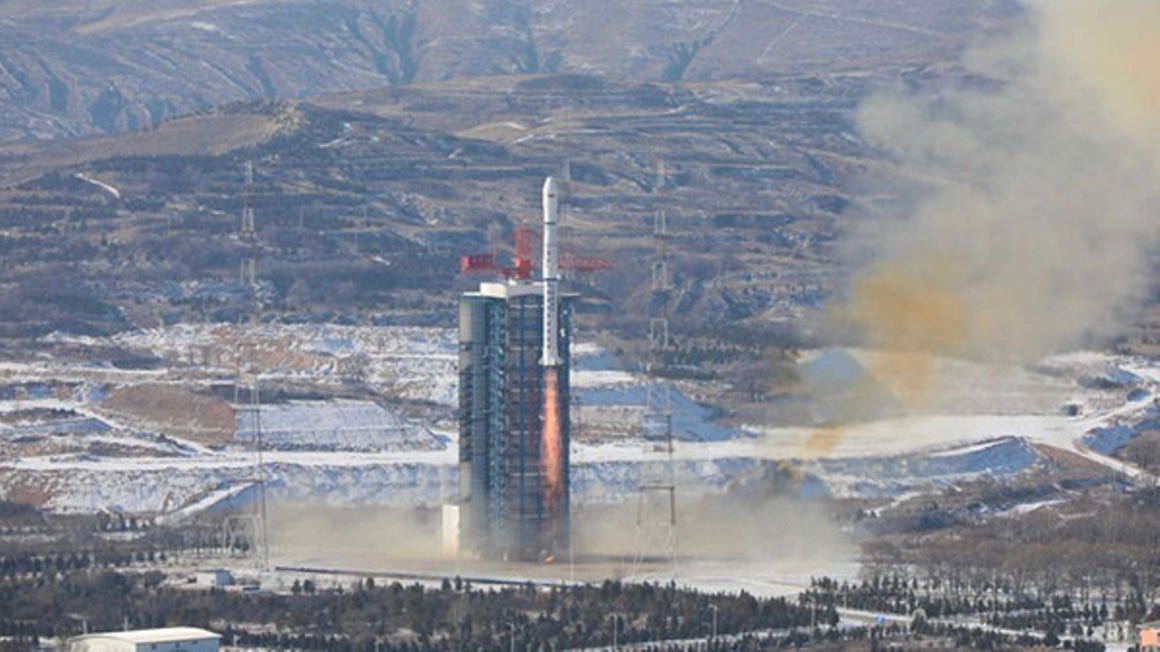 The ETRSS-1 being launched aboard a Long March 4B. Source: Xinhua
In May 2020, Beijing Smart Satellite Space Technology Co. obtained the rights to sell the data from ETRSS-1 within China (link in Chinese).
October 1: China announced a new cohort of 18 astronauts. Unfortunately for gender equality, the group included only one woman.
---
Until next time
My name is Cory Fitz and I write the Taikonautica newsletter. To make you smarter about China's rapidly evolving space industry, Taikonautica brings you translations of Chinese-language articles, as well as a roundup of links and news.
If you have any questions or comments, feel free to contact me on Twitter at @cory_fitz